Full-Service Payroll Processing
Streamline payroll processing with full-service excellence
Discover the efficiency and ease of our full-service online payroll processing solution. Say goodbye to manual calculations and hello to accurate, hassle-free payroll management. Experience seamless employee compensation, tax filing, and reporting, all in one place.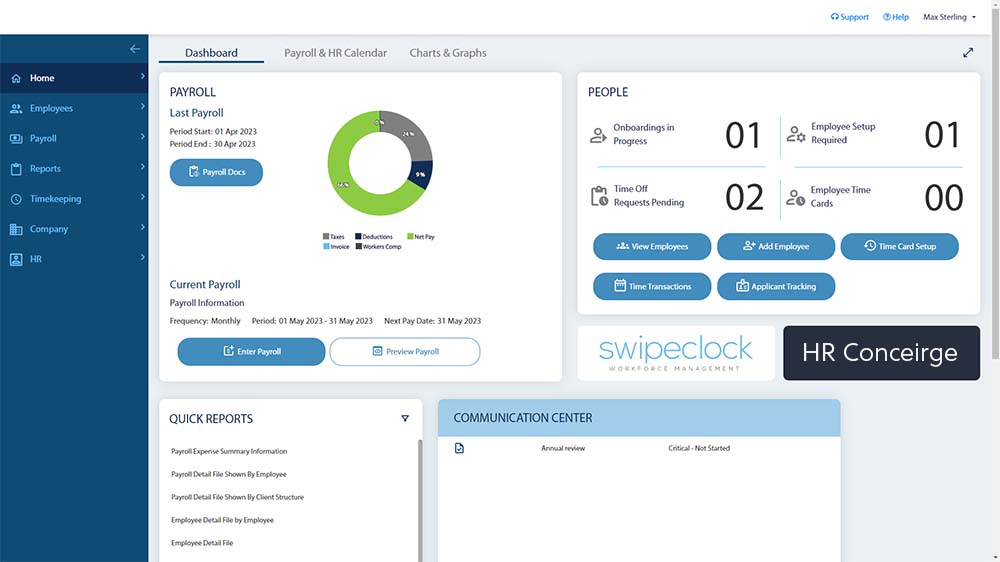 Boost efficiency through automation
Tired of spending countless hours on payroll calculations? Our full-service online payroll processing takes the burden off your shoulders. With advanced automation, you can kiss manual data entry and formula crunching goodbye.
Enjoy swift and precise paycheck generation, tax deduction calculations, and automatic overtime adjustments.
Stress-free tax management
Don't let complex tax calculations overwhelm you. Our full-service online payroll processing ensures accurate tax withholdings and deductions. Say goodbye to the headache of manual tax filing and leave it all to our system.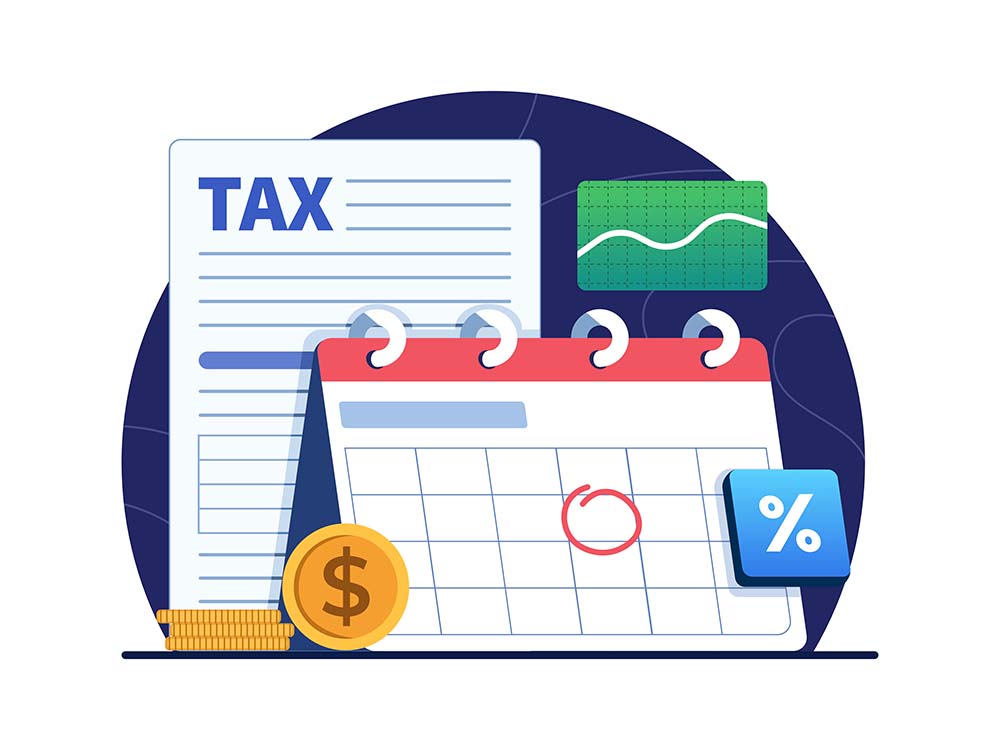 Personalized expert support
Worried about navigating the intricacies of payroll processing? Our full-service solution comes with dedicated support from payroll experts. Get your questions answered and receive assistance tailored to your business needs. Whether you're onboarding or scaling up, we're here to help.
Experience peace of mind with our support:
Elevate Your Payroll Experience
Simplify, automate, and empower with our full-service payroll processing. Experience seamless efficiency and expert support today.
Seamlessly integrated timekeeping options
Eliminate the hassle of reconciling timekeeping and payroll. Our full-service solution seamlessly integrates timekeeping systems, ensuring accurate hours worked and reducing manual entry errors. Say goodbye to discrepancies and hello to synchronized data.
Unlock the power of timekeeping integration with:
Give your employees the autonomy they deserve. Our full-service online payroll processing includes an intuitive self-service portal. Your employees can access their pay stubs, tax forms, and update their information conveniently. Empower your workforce while reducing administrative tasks.
Embrace the benefits of employee self-service: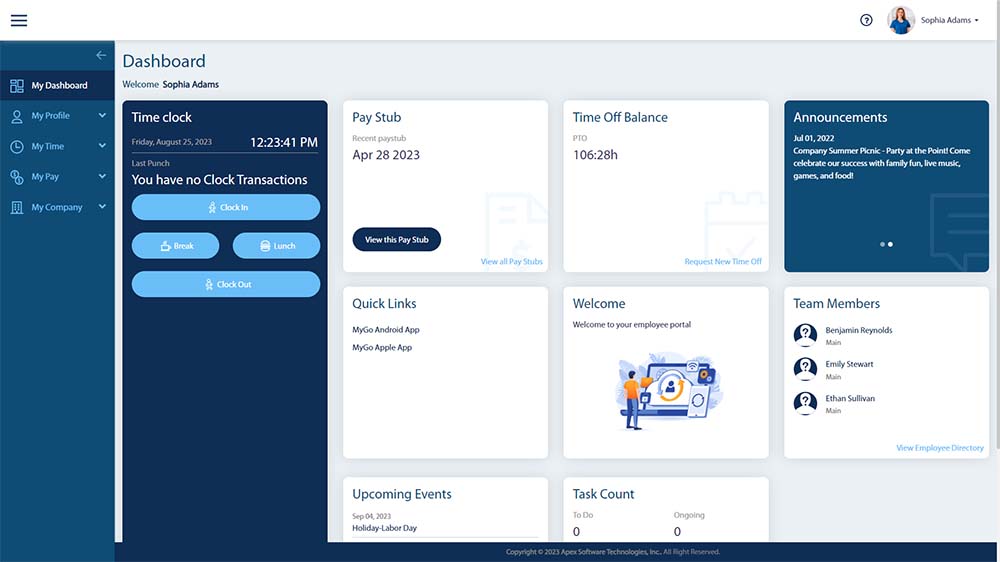 Comprehensive Reporting Tools
Uncover Insights with Comprehensive Reporting
Make informed decisions with our robust reporting features. Easily generate reports on employee compensation, tax liabilities, and more. Harness real-time data for better business strategies.
Enjoy reporting advantages:
Everything you need to support your business
Explore all of our services to find everything you need for your business. 
FREQUENTLY ASKED QUESTIONS
What questions do you have?
Review answers to our most commonly asked questions or contact us for more details.
What is full-service payroll processing?

Full-service payroll processing is a comprehensive solution where a provider manages all aspects of payroll, including calculating employee compensation, tax deductions, benefits, and compliance, relieving businesses of these tasks.
How does full-service payroll differ from self-service options?

With our full-service payroll platform, you enter and approve payroll, and we do all the rest! Self-service options involve businesses handling their own payroll calculations and management including tax payments and filings, often using software.
What benefits does full-service payroll offer?

Full-service payroll provides benefits such as accurate calculations, compliance with tax laws, time savings, expert support, automated reporting, and streamlined employee access to payment information.
Is full-service payroll suitable for small businesses?

Yes, full-service payroll can benefit small businesses by eliminating the need for in-house expertise, reducing errors, and ensuring legal compliance, allowing business owners to focus on growth.
How does full-service payroll handle tax compliance?

Full-service payroll providers stay up-to-date with tax regulations, calculating and deducting accurate taxes from employee paychecks. We also handle tax filings and payments, ensuring timely submission.
Can full-service payroll handle multi-state payroll?

Yes, we have expertise in multi-state payroll. We ensure compliance with varying tax laws, benefits, and regulations across different states.
Is employee data safe with full-service payroll providers?

We prioritize data security. We implement encryption, secure servers, and comply with data protection regulations to safeguard employee information.
Is expert support available with full-service payroll?

Yes, we offer expert support to assist with setup, troubleshooting, and answering any questions you may have about your payroll processing.